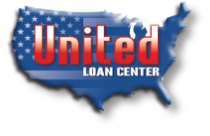 Bear Creek is an unincorporated area of the city of Murrieta. It is a gated community of single family homes and townhouses. It has an ideal climate for golf and active lifestyles.
Canyon Lake is a private, gated community located halfway between Lake Elsinore and Sun City, California. With a current population approaching 10,000 residents.
Corona once surrounded by citrus groves, today it's a college town and home to the University of California. Corona is less than fifty miles from the sprawling urban center of Los Angeles.
Nestled in the exquisite foothills of Mount San Jacinto Hemet began as a retirement community but is now fast becoming a top choice to considerable numbers of younger families.
Temecula Valley is known as the Southern California Wine Country. With over 35 wineries, they have earned that title which is celebrated during the Temecula Valley Balloon & Wine Festival. Here you can fly high above in a hot air balloon to see the beautiful California countryside like you never have before.