Monica J. Brook
Office: 760-868-5200
Cell: 760-559-2425
Email: monica@unitedloancenter.com
www.unitedloancenter.com/monicabrook


No Hidden Fees Or Surprises

Personalized Customer Service




Copyright © 2000-2017 ULC
California Bureau of Real Estate, License #01904009 • Nationwide Mortgage Licensing System & Registry (NMLS), License #806124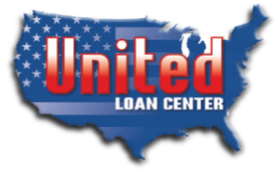 I specialize in rural/suburban home financing to custom homes in Spring Valley Lake to Silver Lakes, down to tract homes in Inland Empire. I help clients with less than perfect credit with USDA financing, VA, FHA and Manufactured Home financing. After working in lending for over 28 years I'm worth the call to see if we can do your loan that other lenders find difficult, or won't do.
I have been active in all respects of Lending from owning a Mortgage Company from Brokering to Correspondence Lending. I have weathered the Mortgage Industry to see the changes and to be able to consistently keep up with the changing Market.
I keep my clients aware of the changes so they can make educated choices as to their home loan. I'm active in my Community. I have held President, Past President, Vice President and Director positions for the Phelan Chamber. I am CERT trained. I have been given a Certificate of Special Congressional Recognition by Howard Buck McKeon in recogition of Outstanding and Invaluable Service to my community. I have been awarded by Bill Emmerson, Senator of the 23rd District a Certificate of Recognition from the California State Senate for my serving in the Chamber. I believe in helping the Community become better for all of the residences.
Senior Loan Consultant
United Loan Center
Office: 760-868-5200
Cell: 760-559-2425
4774 Phelan Road #7
Phelan, CA. 92371
BRE #01904009
NMLS #336456

Home Loan - Purchase and Refinance Mortgage in Hesperia CA. I can find the perfect home loan that fits your needs at the lowest interest rate in Southern California. CALL MONICA TODAY! 1-760-868-5200