CA Department of Real Estate License #00885985 / NMLS #233660 - Copyright © 2000-2017 URM
2017 Copyright United Reverse Mortgage. All rights reserved. The information contained in this material is neither a promise to lend nor guarantee of credit.
Terms and conditions of this and all United Reverse Mortgage loan programs are subject to change without notice. Contact a United Reverse Mortgage loan officer for more information about loan qualifications.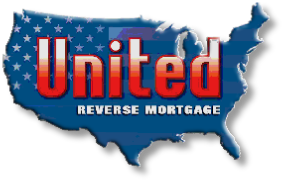 CONTACT US
United Loan Center operates under the CA Department of Real Estate License #01904009 / NMLS #806124



Call TODAY to speak with a specialist


I have served the Mortgage/Real Estate Industry since 1985. I pride myself on delivering the best customer satisfaction possible. I believe that if I take care of my customers they will come back to me time and time again. There is nothing better than hearing from a past customer whose original loan I did 15-20 years ago. Great feeling! I specialize in Reverse Mortgages along with Purchase Loans, Refinance Loans and HARP Loans. I am very knowledgeable in Conventional, FHA and VA loan programs also and my goal is to close every home loan I do in 30 days or less!
Loan Officer - Specializing in Reverse Mortgages
BRE #00885985 - NMLS #233660

My vision was to create lasting relationships with each and everyone of our clients so that we may continue providing excellent service for many years to come. Unlike many of the corporate mortgage companies that are out there, all your information will be kept secure and private. United Loan Center is trusted throughout the community. To speak directly with an experienced mortgage professional simply give us a call day or night or feel free to utilize any of the interactive tools offered throughout the site. We look forward to working with you in the near future.
Mortgage Consultant/Broker
BRE #01904009 - NMLS #806124