Naty Alvarado
Spanish Speaking Loan Officer
Tel: 760-987-6020
Fax: 760-949-2934
Email: Naty@unitedloancenter.com
www.unitedloancenter.com/natyalvarado

No Hidden Fees Or Surprises

Personalized Customer Service




Copyright © 2000-2017 ULC
California Bureau of Real Estate, License #01904009 • Nationwide Mortgage Licensing System & Registry (NMLS), License #806124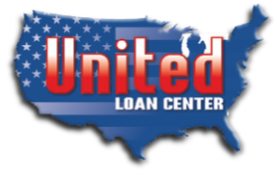 Loan Officer
United Loan Center
Tel: 760-987-6020
Fax: 760-949-2934
15659 Bear Valley Road, Suite B
Hesperia, CA. 92345
BRE #01302082
NMLS #320053

I have had the pleasure of being a part of the Mortgage Loan Industry since 1994. Much like a fingerprint, all loan applicant(s) are different from one another as each transaction has it's own path to a successful loan closure. I take great pride in working with an energetic efficiency for everyone of my Clients, past and present. I emphasize the use of modern technology to help ease the in depth review and research that is required within today's Mortgage Lending Industry. This modern technology also allows me to successfully complete a mortgage loan application from anywhere in our great State of California. I am fluent in both English and Spanish. My bilingual ability allow's me to target a broader base of Mortgage Lending outlets with Spanish speaking Clients and Spanish speaking Real Estate Agent's.
Here at United Loan Center I have the ability to search out the best Lender for each individual loan applicant(s) personal scenario. United Loan Center provides me with a hardworking support staff and positive work environment. My free time involves endless laughter with my family and friends.
I am an avid Golfer, carrying a 3.2 handicap. I spent 25 years on the World Players of Handball Professional Handball Tour competing all over the world. My successes on the handball court and golf course all come from a foundation of principles of proper preparation, knowledge, and timed execution. I have applied these principles to my Mortgage Lending daily work ethic, weekday or weekend
I am committed to getting you to achieve your mortgage needs
whether it's a Conventional, FHA, VA, Investment Purchases or Refinances.
Home Loan - Purchase and Refinance Mortgage in Hesperia CA. I can find the perfect home loan that fits your needs at the lowest interest rate in Southern California. CALL NATY TODAY! 1-760-987-6020
Spanish Speaking Loan Officer