The Resource Links shown below provide prospective borrowers a list of organizations and services that they will find helpful. When you click any of the links on this page, you are exiting our website and are navigating to an external website that is not under our control. We are not responsible for the content or the availability of products and services of any external website that is accessed from our site. We do not represent either you or the third party if you enter into a transaction as a result of accessing said website. The privacy and security policies practiced by the third party may differ from ours.

U. S. Department of Housing and Urban Development – Buying a Home
U. S. Department of Housing and Urban Development website provides extensive information about buying a home including affordability, borrower's rights, tips and tricks for shopping for a loan, and details about different home buying programs including FHA loan programs and other special programs.
Federal Reserve Board Consumer Information
The Federal Reserve Board maintains a web page with consumer information, including a section on home mortgages. The section covers topics such as finding the best mortgage and understanding ARMs.
Fannie Mae – Home Buying Process-Know Your Options
Fannie Mae is a government-sponsored enterprise (GSE) chartered by Congress with a mission to provide liquidity, stability and affordability to the U.S. housing and mortgage markets. "Know Your Options" information on their website offers valuable information about buying a home. This website also provides important information for home owners.
Call 1-800-895-1504 to speak to an experienced loan professional. We can help you find the lowest home interest rate today that can save you thousands.
View today's current rates. We have great mortgage interest rates for a variety of mortgage products and learn how we can help you reach your home financing goals. Lock in a GREAT rate today!
Great Mortgage Rates
Personalized Customer Service
Wide Variety Of Loan Programs
Your Information Kept Private
Save Money - Stress & Time







California Bureau of Real Estate, License #01904009 • Nationwide Mortgage Licensing System & Registry (NMLS), License #806124


No Hidden Fees Or Surprises

Personalized Customer Service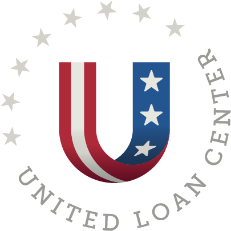 CALL TODAY 1-800-895-1504