No Hidden Fees Or Surprises

Personalized Customer Service




Copyright © 2000-2017 ULC
California Bureau of Real Estate, License #01904009 • Nationwide Mortgage Licensing System & Registry (NMLS), License #806124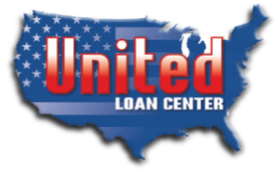 Chris Grant
Office: 951-816-6995
Cell: 909-556-4170
Email: cgrant@unitedloancenter.com
www.unitedloancenter.com/chrisgrant
This is the 3rd time my family and I have asked for the help of Chris Grant. We purchased our home in Temecula with his help and then refi'd with his help. A new job sent us to Northern CA and I called upon him again for a new mortgage for a new house. If you are looking to buy or refi, do yourself a favor and call Chris Grant. Matt E. of Temecula, CA.





I am a longtime resident of Fallbrook. My wife and I have been married for over 27 years. Deanna is a Fallbrook High school graduate and I graduated from High school in Mesa AZ. We have two daughters, Lauren, who is a junior in college and Lindsay who is a sophomore in high school. We have lived in Fallbrook since the early 80's and we enjoy an array of outdoor activities as a family. I personally enjoy recreational bike riding, skiing of all types and hiking. We enjoy our church and its subsequent mission projects.
I have been in the mortgage industry since 2000 and have both a NMLS Mortgage license and a Real Estate license which helps me understand the business as a whole. I have always worked in the mortgage end of the industry. I strive to structure the right financing in meeting the objectives for borrowers.
United Loan Center offers conventional, FHA, VA and USDA loans, along with creative financing for land and a bank statement program for self-employed buyers. Our office is Murrieta, CA.
Our objective is to approve, fund and close on time.
Best Regard's
Chris Grant
Senior Loan Officer
United Loan Center
Office: 951-816-6995
Cell: 909-556-4170
BRE #01904009
NMLS #284809 - STATE #4130597